Odds of a High School Lacrosse Player making a College Varsity Roster 2022:
College Lacrosse Odds 2022:
Male
Female
Number of US High School Lacrosse Players 2021-22
114,678
102,873
Number of College Lacrosse Players (see table below)
17,977
14,832
% of US HS Lacrosse Players competing at any College Level
15.1%
14.2%
% of US HS Lacrosse Players Competing at NCAA I Schools
3.2%
4.2%
Odds of a US HS Lacrosse Player making any College Roster
7:1

7:1
Odds of a US HS Lacrosse Player making an NCAA I Roster
32:1

24:1
These are the odds of a random US high school golfer making a college roster – odds are adjusted for foreign student athlete participation. Actual odds are likely better for most athletes motivated to play in college due to several factors: High school participation includes multi-sport athletes who typically play only one sport in college, many high school athletes do not intend to compete at the college level, and unfortunately, a significant portion of high school students –  including athletes – do not go on to college.  See our page on the odds of competing in college for more information.

645 US Colleges sponsor varsity Lacrosse teams:
 
Total # of teams
Total # of Athletes
Average Roster
Scholarship limit
Average Scholarship *
Division
Schools
Men's
Women's
Men
Women
Men's
Women's
Men
Women
Men
Women
NCAA I
141
77
130
3,914
4,459
51
34
12.6
12
19,834
21,112
NCAA II
121
82
119
3,710
3,060
45
26
10.8
9.9
6,939
8,419
NCAA III
311
247
290
8,901
6,306
36
22
-
-
NAIA
49
36
44
975
837
27
19
12
12
7,651
7,787
NJCAA
23
21
11
477
170
23
15
20
20
609
973
Totals
645
463
594
17,977
14,832
39
25
Lacrosse is an equivalency sport for NCAA limits, so partial scholarships can be awarded  as long as the combined equivalent awards do not exceed the limit. For example, an NCAA Division I school can award 24 women each a 1/2 scholarship and not exceed the limit of 12 per team.
Do the Math!  NCAA Division I men's Lacrosse teams have an average roster size of 51 players but only a maximum of 12.6 scholarships to award per team. This means the average award covers only about 1/4 of a typical athlete's annual college costs. Full rides are very rare in college Lacrosse.
 * Average Athletic Scholarship is the average annual award per athlete for ALL varsity sports sponsored by the specific school. Some athletes receive full awards, some receive partial and many receive none. Additionally some sports within a school may be fully funded, some partially and some sports provide no athletic scholarships. Private schools generally have higher tuition than public schools and the average award will reflect this.
Do you have the skills to compete in College Lacrosse?
What level of athlete are coaches looking for and who are you competing with for a roster spot? A good way to get an idea is to look at the high-school bios of athletes currently on the roster of schools that interest you.

Stats & Links to all US Colleges sponsoring Lacrosse teams:
Hover over individual states on the map below to see how many schools sponsor varsity lacrosse programs. The following  tables have information on each sponsoring school and links to all 645 team sites.
Lacrosse schools listings are divided into 4 tables below based on US regions: West, Midwest, Northeast & South:
Lacrosse - Midwest Schools 2022-23
Midwest Schools with varsity
Lacrosse teams 2022-23
City / Main Campus
State
Division
Tea
ms
Avr Men's Scholarship
Avr Women's Scholarship
Avr SAT Math
Avr ACT Comp
Admission Rate
 In-State Tuition 
 Out of State Tuition 
Clarke University
Dubuque
IA
NAIA  
M
W
        6,555
          5,484
                 512
                    22
89%
           35,740
           35,740
Cornell College
Mount Vernon
IA
NCAA III 
M
W
               -  
                 -  
                 575
                    26
82%
           47,100
           47,100
Morningside College
Sioux City
IA
NAIA  
M
W
        5,163
          4,928
   
   
69%
           33,760
           33,760
Mount Mercy University
Cedar Rapids
IA
NAIA  
W
        4,509
          3,889
   
   
76%
           35,540
           35,540
Saint Ambrose University
Davenport
IA
NAIA  
M
W
        4,154
          2,980
                 540
                    23
74%
           33,290
           33,290
University of Dubuque
Dubuque
IA
NCAA III 
M
 
               -  
                 -  
                 474
                    20
79%
           34,400
           34,400
Upper Iowa University
Fayette
IA
NCAA II 
W
        7,324
        11,772
                 469
                    21
65%
           32,589
           32,589
Wartburg College
Waverly
IA
NCAA III 
W
               -  
                 -  
                 545
                    22
72%
           45,200
           45,200
William Penn University
Oskaloosa
IA
NAIA  
M
W
     16,297
        14,307
   
   
55%
           27,200
           27,200
Augustana College
Rock Island
IL
NCAA III 
M
W
               -  
                 -  
   
   
57%
           46,039
           46,039
Aurora University
Aurora
IL
NCAA III 
M
W
               -  
                 -  
                 530
                    21
84%
           26,400
           26,400
Benedictine University
Lisle
IL
NCAA III 
M
 
               -  
                 -  
                 545
                    23
61%
           32,700
           32,700
College of DuPage
Glen Ellyn
IL
NJCAA 
M
W
               -  
                 -  
   
              8,850
           10,950
Concordia University-Chicago
River Forest
IL
NCAA III 
M
W
               -  
                 -  
                 545
                    22
79%
           33,310
           33,310
Elmhurst College
Elmhurst
IL
NCAA III 
M
W
               -  
                 -  
                 535
                    23
66%
           39,100
           39,100
Illinois Institute of Technology
Chicago
IL
NCAA III 
M
W
               -  
                 -  
                 675
                    29
61%
           48,670
           48,670
Illinois Wesleyan University
Bloomington
IL
NCAA III 
M
W
               -  
                 -  
                 605
                    27
57%
           52,308
           52,308
Lake Forest College
Lake Forest
IL
NCAA III 
M
W
               -  
                 -  
   
   
58%
           50,100
           50,100
Lewis University
Romeoville
IL
NCAA II 
M
W
        9,723
        12,128
                 560
                    24
66%
           35,262
           35,262
McKendree University
Lebanon
IL
NCAA II 
W
        5,724
          6,250
                 540
                    23
70%
           31,700
           31,700
Monmouth College
Monmouth
IL
NCAA III 
M
W
               -  
                 -  
                 580
                    24
69%
           41,240
           41,240
North Central College
Naperville
IL
NCAA III 
M
W
               -  
                 -  
                 570
                    25
53%
           42,026
           42,026
Northwestern University
Evanston
IL
NCAA  I
W
     44,002
        36,951
                 760
                    34
9%
           60,276
           60,276
Quincy University
Quincy
IL
NCAA II 
M
W
        6,898
          8,757
                 548
                    22
67%
           31,160
           31,160
University of Chicago
Chicago
IL
NCAA III 
W
               -  
                 -  
                 785
                    35
7%
           59,256
           59,256
Anderson University
Anderson
IN
NCAA III 
M
W
               -  
                 -  
                 530
                    22
67%
           32,260
           32,260
Bethel College
Mishawaka
IN
NAIA  
W
        5,875
          3,764
   
   
93%
           30,270
           30,270
Butler University
Indianapolis
IN
NCAA  I
W
     11,515
        12,636
                 615
                    28
76%
           42,410
           42,410
DePauw University
Greencastle
IN
NCAA III 
M
W
               -  
                 -  
                 635
                    26
68%
           52,900
           52,900
Earlham College
Richmond
IN
NCAA III 
M
W
               -  
                 -  
                 605
                    27
59%
           48,523
           48,523
Franklin College
Franklin
IN
NCAA III 
W
               -  
                 -  
                 530
                    22
76%
           34,766
           34,766
Hanover College
Hanover
IN
NCAA III 
M
W
               -  
                 -  
                 570
                    26
69%
           39,400
           39,400
Indiana Institute of Technology
Fort Wayne
IN
NAIA  
M
W
        7,871
          9,721
   
   
63%
           28,356
           28,356
Marian University
Indianapolis
IN
NAIA  
W
     12,748
        10,759
   
   
64%
           36,600
           36,600
Saint Mary's College
Notre Dame
IN
NCAA III
W
                 569
                    25
82%
           47,000
           47,000
Taylor University
Upland
IN
NAIA  
M
 
        6,869
          5,800
   
   
70%
           36,270
           36,270
Trine University
Angola
IN
NCAA III 
M
W
               -  
                 -  
                 560
                    24
79%
           33,650
           33,650
University of Indianapolis
Indianapolis
IN
NCAA II 
M
W
     10,328
        15,733
                 530
                    22
84%
           31,972
           31,972
University of Notre Dame
Notre Dame
IN
NCAA  I
M
W
     34,327
        35,108
                 750
                    34
19%
           58,336
           58,336
Wabash College
Crawfordsville
IN
NCAA III
M
                 620
                    26
63%
           45,000
           45,000
Benedictine College
Atchison
KS
NAIA  
M
W
        9,092
          7,071
                 590
                    25
97%
           31,830
           31,830
Ottawa University
Ottawa
KS
NAIA  
M
W
     11,539
        11,634
                 470
                    20
70%
           33,380
           33,380
University of Saint Mary
Leavenworth
KS
NAIA  
M
W
        4,452
          3,507
                 480
                    20
60%
           30,580
           30,580
Bellarmine University
Louisville
KY
NCAA  I
M
        8,428
          8,682
                 570
                    25
82%
           42,970
           42,970
Centre College
Danville
KY
NCAA III 
M
W
               -  
                 -  
                 610
                    29
72%
           46,000
           46,000
Georgetown College
Georgetown
KY
NAIA  
W
     12,682
          8,334
   
   
72%
           40,210
           40,210
Spalding University
Louisville
KY
NCAA III 
M
W
               -  
                 -  
                 501
                    20
93%
           26,200
           26,200
Thomas More University
Crestview Hills
KY
NCAA II
M
W
               -  
                 -  
   
   
92%
           33,060
           33,060
Transylvania University
Lexington
KY
NCAA III 
M
W
               -  
                 -  
                 570
                    27
92%
           40,800
           40,800
University of Louisville
Louisville
KY
NCAA  I
W
     24,184
        24,131
                 575
                    25
65%
           12,174
           28,520
University of the Cumberlands
Williamsburg
KY
NAIA  
M
W
        8,259
          6,341
                 520
                    22
81%
              9,875
              9,875
Adrian College
Adrian
MI
NCAA III 
M
W
               -  
                 -  
                 509
                    22
61%
           38,032
           38,032
Albion College
Albion
MI
NCAA III 
M
W
               -  
                 -  
                 520
                    23
74%
           52,570
           52,570
Alma College
Alma
MI
NCAA III 
M
W
               -  
                 -  
   
   
67%
           43,602
           43,602
Aquinas College
Grand Rapids
MI
NAIA  
M
W
        6,585
          6,199
                 555
                    23
71%
           35,384
           35,384
Calvin College
Grand Rapids
MI
NCAA III 
M
W
               -  
                 -  
                 610
                    27
73%
           37,990
           37,990
Central Michigan University
Mount Pleasant
MI
NCAA  I
W
     16,741
        18,914
                 550
                    23
69%
           12,750
           12,750
Cleary University
Howell
MI
NAIA  
M
W
        7,732
          8,096
   
   
65%
           21,630
           21,630
Concordia University-Ann Arbor
Ann Arbor
MI
NAIA  
M
W
        5,234
          3,690
   
                    22
61%
           31,660
           31,660
Davenport University
Grand Rapids
MI
NCAA II
M
W
        6,293
          9,780
   
   
93%
           20,064
           20,064
Eastern Michigan University
Ypsilanti
MI
NCAA  I
W
     21,075
        16,495
                 540
                    23
75%
           13,950
           13,950
Grand Valley State University
Allendale
MI
NCAA II 
W
        7,839
          8,622
   
   
88%
           13,560
           19,296
Hope College
Holland
MI
NCAA III 
M
W
               -  
                 -  
                 595
                    26
78%
           36,300
           36,300
Kalamazoo College
Kalamazoo
MI
NCAA III 
M
W
               -  
                 -  
   
   
74%
           53,976
           53,976
Lawrence Technological University
Southfield
MI
NAIA  
M
W
        9,257
        11,352
   
   
82%
           36,480
           36,480
Madonna University
Livonia
MI
NAIA  
M
W
        8,324
          5,838
                 505
                    21
68%
           24,900
           24,900
Northern Michigan University
Marquette
MI
NCAA II 
 
W
     10,050
          9,781
   
   
67%
           12,098
           17,594
Northwood University (2023-24)
Midland
MI
NCAA II 
M
W
        8,244
        12,471
                 545
                    22
77%
           29,000
           29,000
Rochester College
Rochester Hills
MI
NAIA  
W
     12,827
          9,752
                 470
                    20
99%
           25,462
           25,462
Siena Heights University
Adrian
MI
NAIA  
M
W
        7,974
          5,833
   
   
74%
           27,500
           27,500
University of Detroit Mercy
Detroit
MI
NCAA  I
M
W
     14,030
        19,141
                 585
                    25
79%
           30,154
           30,154
University of Michigan
Ann Arbor
MI
NCAA  I
M
W
     30,573
        26,088
                 730
                    33
26%
           15,850
           52,904
University of Michigan-Dearborn
Dearborn
MI
NAIA  
M
        2,129
          2,207
                 610
                    26
68%
           13,416
           27,648
Augsburg College
Minneapolis
MN
NCAA III 
W
               -  
                 -  
                 530
                    20
73%
           40,277
           40,277
College of Saint Benedict
St. Joseph
MN
NCAA III
W
                 540
                    25
84%
           48,990
           48,990
Concordia University-Saint Paul
Saint Paul
MN
NCAA II 
 
W
        5,041
          8,250
   
   
69%
           23,900
           23,900
Hamline University
Saint Paul
MN
NCAA III 
W
               -  
                 -  
                 560
                    23
69%
           44,428
           44,428
University of Northwestern
Saint Paul
MN
NCAA III 
M
W
               -  
                 -  
   
   
92%
           33,460
           33,460
Columbia College
Columbia
MO
NAIA 
M
 
     10,815
        16,306
           23,840
           23,840
Culver-Stockton College
Canton
MO
NAIA  
 
W
               -  
                 -  
                 515
                    20
98%
           28,000
           28,000
Lindenwood University
Saint Charles
MO
NCAA  I
M
W
        3,861
          4,572
                 540
                    22
92%
           18,540
           18,540
Maryville University of Saint Louis
Saint Louis
MO
NCAA II 
M
W
        8,512
          9,537
   
   
95%
           24,766
           24,766
Missouri Baptist University
Saint Louis
MO
NAIA  
M
W
     14,330
        12,575
                 460
                    21
65%
           29,076
           29,076
Missouri Valley College
Marshall
MO
NAIA  
M
W
        8,677
        10,713
                 480
                    18
62%
           20,500
           20,500
Missouri Western State University
Saint Joseph
MO
NCAA II 
W
        5,830
          7,782
              6,900
           13,552
Rockhurst University
Kansas City
MO
NCAA II 
M
W
        6,036
          9,556
                 568
                    24
73%
           39,500
           39,500
University of Health Sciences & Pharmacy 
Saint Louis
MO
NAIA
M
W
        9,202
          9,885
                 624
                    27
78%
           30,108
           30,108
William Jewell College
Liberty
MO
NCAA II 
M
W
     11,496
        11,573
                 565
                    24
36%
           18,360
           18,360
Midland University
Fremont
NE
NAIA  
M
W
     13,943
        13,445
                 500
                    21
51%
           35,996
           35,996
Ashland University
Ashland
OH
NCAA II 
W
        5,997
          5,123
                 549
                    22
74%
           22,000
           22,000
Baldwin Wallace University
Berea
OH
NCAA III 
M
W
               -  
                 -  
                 570
                    24
70%
           35,366
           35,366
Capital University
Columbus
OH
NCAA III 
M
W
               -  
                 -  
   
   
74%
           38,928
           38,928
Cleveland State University
Cleveland
OH
NCAA  I 
M
        8,952
        11,925
                 525
                    22
94%
           11,610
           16,573
College of Wooster
Wooster
OH
NCAA III 
M
W
               -  
                 -  
   
   
65%
           55,050
           55,050
Denison University
Granville
OH
NCAA III 
M
W
               -  
                 -  
                 680
                    30
28%
           57,500
           57,500
Franciscan University of Steubenville
Steubenville
OH
NCAA III 
M
W
               -  
                 -  
                 575
                    26
73%
           29,720
           29,720
Heidelberg University
Tiffin
OH
NCAA III 
M
 
               -  
                 -  
                 535
                    22
81%
           32,900
           32,900
Hiram College
Hiram
OH
NCAA III 
M
 
               -  
                 -  
                 490
                    20
93%
           25,000
           25,000
John Carroll University
University Hgts
OH
NCAA III 
M
W
               -  
                 -  
                 580
                    25
88%
           43,740
           43,740
Kent State University 
Kent
OH
NCAA  I
W
     17,325
        16,749
                 555
                    23
84%
           11,774
           20,650
Kenyon College
Gambier
OH
NCAA III 
M
W
               -  
                 -  
                 675
                    32
37%
           63,060
           63,060
Lake Erie College
Painesville
OH
NCAA II 
M
W
        7,557
          8,894
                 525
                    21
64%
           32,610
           32,610
Lourdes University
Sylvania
OH
NAIA  
M
W
        5,502
          5,584
                 485
                    20
78%
           24,400
           24,400
Malone University
Canton
OH
NCAA II 
M
W
        7,195
          8,540
                 545
                    22
74%
           32,400
           32,400
Marietta College
Marietta
OH
NCAA III 
M
W
               -  
                 -  
                 550
                    23
74%
           36,410
           36,410
Mount Saint Joseph University
Cincinnati
OH
NCAA III 
M
W
               -  
                 -  
                 520
                    22
60%
           32,100
           32,100
Mount Vernon Nazarene University
Mount Vernon
OH
NAIA  
M
 
        4,593
          5,619
                 565
                    23
72%
           32,614
           32,614
Muskingum University
New Concord
OH
NCAA III 
M
W
               -  
                 -  
   
   
80%
           29,300
           29,300
Notre Dame College
Cleveland
OH
NCAA II 
W
        5,105
          4,607
   
   
87%
           30,650
           30,650
Oberlin College
Oberlin
OH
NCAA III 
M
W
               -  
                 -  
                 645
                    31
35%
           59,384
           59,384
Ohio Northern University
Ada
OH
NCAA III 
M
W
               -  
                 -  
                 615
                    25
65%
           34,390
           34,390
Ohio State University
Columbus
OH
NCAA  I
M
W
     19,950
        20,353
                 680
                    29
68%
           11,018
           34,101
Ohio Wesleyan University
Delaware
OH
NCAA III 
M
W
               -  
                 -  
   
   
68%
           48,272
           48,272
Otterbein University
Westerville
OH
NCAA III 
M
W
               -  
                 -  
                 550
                    24
76%
           33,224
           33,224
Tiffin University
Tiffin
OH
NCAA II 
M
W
        5,169
          4,920
   
   
62%
           27,780
           27,780
University of Akron
Akron
OH
NCAA  I
W
     16,033
        15,239
                 560
                    22
73%
              9,595
              9,595
University of Cincinnati
Cincinnati
OH
NCAA  I
W
     20,377
        19,284
                 620
                    26
76%
           10,920
           26,254
University of Findlay
Findlay
OH
NCAA II 
W
     10,011
        10,437
                 550
                    23
80%
           35,878
           35,878
University of Mount Union
Alliance
OH
NCAA III 
M
W
               -  
                 -  
                 528
                    22
77%
           33,000
           33,000
Ursuline College
Pepper Pike
OH
NCAA II 
W
   
        12,829
                 515
                    21
81%
           35,310
           35,310
Walsh University
North Canton
OH
NCAA II 
M
W
        6,339
          8,705
                 540
                    23
77%
           30,500
           30,500
Wilmington College
Wilmington
OH
NCAA III 
M
 
               -  
                 -  
                 535
                    21
73%
           27,720
           27,720
Wittenberg University
Springfield
OH
NCAA III 
M
W
               -  
                 -  
   
   
97%
           41,442
           41,442
Xavier University
Cincinnati
OH
NCAA  I
W
     14,313
        23,095
                 570
                    25
81%
           42,230
           42,230
Youngstown State University
Youngstown
OH
NCAA  I
 
W
     11,924
        11,227
                 535
                    21
70%
              9,953
           10,313
Beloit College
Beloit
WI
NCAA III 
M
W
               -  
                 -  
   
   
58%
           54,184
           54,184
Carroll University
Waukesha
WI
NCAA III 
M
W
               -  
                 -  
                 572
                    24
72%
           34,330
           34,330
Carthage College
Kenosha
WI
NCAA III 
M
W
               -  
                 -  
                 560
                    24
77%
           33,000
           33,000
Concordia University-Wisconsin
Mequon
WI
NCAA III 
M
W
               -  
                 -  
   
                    23
71%
           31,660
           31,660
Edgewood College
Madison
WI
NCAA III 
M
W
               -  
                 -  
   
   
91%
           32,600
           32,600
Marian University
Fond Du Lac
WI
NCAA III 
M
W
               -  
                 -  
                 490
                    20
68%
           28,660
           28,660
Marquette University
Milwaukee
WI
NCAA  I
M
W
     17,864
        24,704
                 630
                    28
82%
           44,970
           44,970
Milwaukee School of Engineering
Milwaukee
WI
NCAA III 
M
W
               -  
                 -  
                 650
                    28
60%
           43,284
           43,284
Northland College
Ashland
WI
NCAA III 
M
 
               -  
                 -  
                 546
                    23
64%
           38,376
           38,376
Univ of Wisconsin- Eau Claire
Eau Claire
WI
NCAA III 
W
               -  
                 -  
   
                    24
84%
              7,361
           15,636
Univ of Wisconsin-La Crosse
La Crosse
WI
NCAA III 
W
               -  
                 -  
   
                    24
75%
              7,585
           16,404
Univ of Wisconsin-River Falls
River Falls
WI
NCAA III 
W
               -  
                 -  
   
                    22
77%
              6,428
           14,001
Univ of Wisconsin-Stout
Menomonie
WI
NCAA III 
W
               -  
                 -  
   
                    23
90%
              7,014
           15,281
Alderson Broaddus University
Philippi
WV
NCAA II 
M
W
        5,020
          8,983
                 470
                    20
53%
           29,720
           29,720
Bethany College
Bethany
WV
NCAA III 
M
W
               -  
                 -  
                 480
                    19
92%
           29,680
           29,680
Davis & Elkins College
Elkins
WV
NCAA II 
M
W
        6,630
          6,674
   
   
69%
           29,280
           29,280
Shepherd University
Shepherdstown
WV
NCAA II 
W
        4,168
          4,647
   
   
98%
              5,790
           15,276
University of Charleston
Charleston
WV
NCAA II 
W
        9,452
        10,490
                 508
                    21
61%
           30,900
           30,900
West Virginia Wesleyan College
Buckhannon
WV
NCAA II 
W
        6,516
          6,110
                 485
                    21
66%
           31,384
           31,384
Wheeling  University
Wheeling
WV
NCAA II 
M
 
        7,645
          8,136
                 490
                    20
77%
           29,090
           29,090
Lacrosse - Northeast Schools 2022-23
Northeast Schools with varsity
Lacrosse teams 2022-23
City / Main Campus
State
Division
Tea
ms
Avr Men's Scholarship
Avr Women's Scholarship
Avr SAT Math
Avr ACT Comp
Admission Rate
 In-State Tuition 
 Out of State Tuition 
Albertus Magnus College
New Haven
CT
NCAA III 
M
W
               -  
                 -  
   
   
81%
           35,442
           35,442
Central Connecticut State Univ
New Britain
CT
NCAA  I
W
     11,606
        15,004
                 525
                    22
65%
              6,162
           18,436
Connecticut College
New London
CT
NCAA III 
M
W
               -  
                 -  
                 695
                    32
38%
           60,420
           60,420
Eastern Connecticut State Univ
Willimantic
CT
NCAA III 
M
W
               -  
                 -  
   
   
70%
              6,162
           18,436
Fairfield University
Fairfield
CT
NCAA  I
M
W
     14,414
        15,570
                 630
                    29
56%
           52,070
           52,070
Mitchell College
New London
CT
NCAA III 
M
W
               -  
                 -  
   
   
74%
           33,620
           33,620
Post University
Waterbury
CT
NCAA II 
M
W
        5,649
          6,892
   
           15,310
           15,310
Quinnipiac University
Hamden
CT
NCAA  I
M
W
     27,161
        29,256
   
   
82%
           48,680
           48,680
Sacred Heart University
Fairfield
CT
NCAA  I
M
W
     13,525
        12,026
   
   
66%
           44,960
           44,960
Southern Connecticut State Univ
New Haven
CT
NCAA II 
W
        3,503
          3,670
   
   
80%
              6,162
           18,436
Trinity College
Hartford
CT
NCAA III 
M
W
               -  
                 -  
   
   
36%
           58,610
           58,610
U.S. Coast Guard Academy
New London
CT
NCAA III
M
W
                 660
                    30
20%
 full 
 ride 
University of Bridgeport
Bridgeport
CT
NCAA II 
M
W
     15,780
        18,733
                 500
                    20
71%
           32,860
           32,860
University of Connecticut
Storrs
CT
NCAA  I
W
     29,056
        26,662
                 650
                    30
56%
           15,030
           37,698
University of Hartford
West Hartford
CT
NCAA  I
M
W
     16,099
        27,504
                 555
                    26
77%
           41,704
           41,704
University of New Haven
West Haven
CT
NCAA II 
W
        9,274
          9,332
                 560
                    25
91%
           41,370
           41,370
University of Saint Joseph
West Hartford
CT
NCAA III 
M
W
               -  
                 -  
                 528
                    23
78%
           40,826
           40,826
Wesleyan University
Middletown
CT
NCAA III 
M
W
               -  
                 -  
   
   
21%
           61,449
           61,449
Western Connecticut State Univ
Danbury
CT
NCAA III 
M
W
               -  
                 -  
   
   
81%
              6,162
           18,436
Yale University
New Haven
CT
NCAA  I
M
W
               -  
                 -  
                 770
                    34
7%
           59,950
           59,950
American University
Washington
DC
NCAA  I
W
     20,922
        23,510
                 635
                    30
39%
           52,542
           52,542
Catholic University 
Washington
DC
NCAA III 
M
W
               -  
                 -  
   
   
82%
           51,040
           51,040
George Washington University
Washington
DC
NCAA  I
W
     20,749
        27,570
                 680
                    32
43%
           59,780
           59,780
Georgetown University
Washington
DC
NCAA  I
M
W
     12,040
        16,502
                 740
                    33
17%
           59,784
           59,784
Howard University
Washington
DC
NCAA  I
W
     18,673
        17,073
                 585
                    24
39%
           28,450
           28,450
Trinity Washington University
Washington
DC
NCAA III 
W
  -    
                 -  
   
   
96%
           24,860
           24,860
Univ of the District of Columbia
Washington
DC
NCAA II 
M
W
     12,446
        18,577
   
              5,292
           12,144
Delaware State University
Dover
DE
NCAA  I
W
     11,935
        12,000
                 440
                    20
39%
              7,038
           16,960
Delaware Technical CC
Dover
DE
NJCAA 
M
           719
          1,318
   
              4,575
           11,438
University of Delaware
Newark
DE
NCAA  I
M
W
     22,753
        19,758
                 620
                    28
66%
           12,980
           34,840
Wilmington University
New Castle
DE
NCAA II 
M
W
        3,617
          5,483
   
           11,700
           11,700
American International College
Springfield
MA
NCAA II 
M
W
     10,150
          9,166
                 500
                    26
69%
           39,370
           39,370
Amherst College
Amherst
MA
NCAA III 
M
W
               -  
                 -  
                 755
                    34
12%
           60,700
           60,700
Anna Maria College
Paxton
MA
NCAA III 
M
W
               -  
                 -  
   
   
86%
           37,658
           37,658
Assumption College
Worcester
MA
NCAA II 
M
W
        4,510
          4,952
   
   
81%
           45,100
           45,100
Babson College
Wellesley
MA
NCAA III 
M
W
               -  
                 -  
                 700
                    30
27%
           54,944
           54,944
Bentley University
Waltham
MA
NCAA II 
M
W
        7,390
          7,909
                 650
                    29
58%
           54,910
           54,910
Boston College
Chestnut Hill
MA
NCAA  I
W
     31,154
        27,228
                 720
                    33
26%
           60,530
           60,530
Boston University
Boston
MA
NCAA  I
M
W
     27,400
        29,158
                 725
                    32
20%
           58,560
           58,560
Bridgewater State University
Bridgewater
MA
NCAA III 
W
               -  
                 -  
                 515
                    23
82%
                 910
              7,050
Clark University
Worcester
MA
NCAA III 
M
W
               -  
                 -  
                 620
                    30
47%
           49,950
           49,950
Curry College
Milton
MA
NCAA III 
M
W
               -  
                 -  
                 520
   
93%
           41,240
           41,240
Dean College
Franklin
MA
NCAA III 
M
W
               -  
                 -  
   
   
71%
           42,146
           42,146
Eastern Nazarene College
Quincy
MA
NCAA III 
M
 
               -  
                 -  
                 512
                    20
64%
           25,952
           25,952
Elms College
Chicopee
MA
NCAA III 
M
W
               -  
                 -  
                 540
                    23
70%
           37,605
           37,605
Emerson College
Boston
MA
NCAA III 
M
W
               -  
                 -  
                 635
                    29
41%
           51,264
           51,264
Emmanuel College
Boston
MA
NCAA III 
M
W
               -  
                 -  
                 585
                    26
76%
           43,152
           43,152
Endicott College
Beverly
MA
NCAA III 
M
W
               -  
                 -  
   
   
70%
           35,764
           35,764
Fitchburg State University
Fitchburg
MA
NCAA III 
W
               -  
                 -  
   
   
88%
                 970
              7,050
Framingham State University
Framingham
MA
NCAA III 
W
               -  
                 -  
                 520
                    22
79%
                 970
              7,050
Gordon College
Wenham
MA
NCAA III 
M
W
               -  
                 -  
                 560
                    25
68%
           25,250
           25,250
Harvard University
Cambridge
MA
NCAA  I
M
W
               -  
                 -  
                 770
                    34
5%
           51,143
           51,143
Holy Cross
Worcester
MA
NCAA  I
M
W
     16,827
        16,235
                 685
                    31
38%
           55,800
           55,800
Lasell College
Newton
MA
NCAA III 
M
W
               -  
                 -  
                 540
                    23
85%
           40,350
           40,350
Massachusetts College of Liberal Arts
North Adams
MA
NCAA III 
M
W
               -  
                 -  
                 540
                    19
88%
              1,030
              9,975
Massachusetts Institute of Technology
Cambridge
MA
NCAA III 
M
W
               -  
                 -  
                 790
                    35
7%
           55,510
           55,510
Massachusetts Maritime Academy
Buzzards Bay
MA
NCAA III 
M
W
               -  
                 -  
                 558
                    24
92%
              1,946
           16,534
Merrimack College
North Andover
MA
NCAA  I
M
W
     16,839
        17,048
   
   
82%
           43,842
           43,842
Mount Holyoke College
South Hadley
MA
NCAA III
W
                 705
                    29
52%
           56,300
           56,300
Nichols College
Dudley
MA
NCAA III 
M
W
               -  
                 -  
   
   
80%
           36,050
           36,050
Regis College
Weston
MA
NCAA III 
M
W
               -  
                 -  
   
   
84%
           44,809
           44,809
Salem State University
Salem
MA
NCAA III 
M
W
               -  
                 -  
   
   
87%
                 910
              7,050
Simmons College
Boston
MA
NCAA III
W
                 565
                    27
83%
           41,872
           41,872
Smith College
Northampton
MA
NCAA III
W
   
   
37%
           55,830
           55,830
Springfield College
Springfield
MA
NCAA III 
M
W
               -  
                 -  
                 630
                    24
63%
           39,930
           39,930
Stonehill College
Easton
MA
NCAA  I
W
        6,689
          6,158
   
   
69%
           47,808
           47,808
Tufts University
Medford
MA
NCAA III 
M
W
               -  
                 -  
                 740
                    34
16%
           61,646
           61,646
Univ of Massachusetts-Boston
Boston
MA
NCAA III 
M
               -  
                 -  
   
   
80%
           14,187
           34,649
Univ of Massachusetts-Dartmouth
North Dartmouth
MA
NCAA III 
 
W
               -  
                 -  
                 545
                    23
76%
           13,833
           29,578
Univ of Massachusetts-Lowell
Lowell
MA
NCAA  I
M
W
     15,458
        20,204
                 620
                    26
75%
           15,078
           33,004
University of Massachusetts
Amherst
MA
NCAA  I
M
W
     19,475
        18,233
                 655
                    30
65%
           15,791
           36,316
Wellesley College
Wellesley 
MA
NCAA III
W
                 720
                    33
20%
           60,424
           60,424
Wentworth Institute of Technology
Boston
MA
NCAA III 
M
W
               -  
                 -  
                 600
                    26
94%
           37,050
           37,050
Western New England University
Springfield
MA
NCAA III 
M
W
               -  
                 -  
   
   
89%
           37,700
           37,700
Westfield State University
Westfield
MA
NCAA III 
W
               -  
                 -  
                 520
                    22
92%
                 970
              7,050
Wheaton College
Norton
MA
NCAA III 
M
W
               -  
                 -  
                 625
                    30
77%
           57,700
           57,700
Williams College
Williamstown
MA
NCAA III 
M
W
               -  
                 -  
   
   
15%
           59,350
           59,350
Worcester State University
Worcester
MA
NCAA III 
W
               -  
                 -  
                 545
                    25
81%
                 970
              7,050
Anne Arundel CC
Arnold
MD
NJCAA 
M
W
           149
              128
   
              7,590
           12,240
Carroll Community College
Westminster
MD
NJCAA
M
W
                 126
                    100
CCBC - Essex
Baltimore
MD
NJCAA 
M
 
           544
          1,345
              6,266
              9,672
Frostburg State University
Frostburg
MD
NCAA II
M
W
               -  
                 -  
                 505
                    20
74%
              6,834
           21,320
Goucher College
Baltimore
MD
NCAA III 
M
W
               -  
                 -  
   
   
79%
           48,000
           48,000
Harford CC
Bel Air
MD
NJCAA 
M
W
           672
          1,154
   
              5,427
              7,664
Hood College
Frederick
MD
NCAA III 
M
W
               -  
                 -  
   
   
71%
           42,510
           42,510
Howard CC
Columbia
MD
NJCAA 
M
 
           261
              349
   
              5,880
              7,296
Johns Hopkins University
Baltimore
MD
NCAA  I
M
W
     21,002
        26,582
                 775
                    35
11%
           58,720
           58,720
Loyola University Maryland
Baltimore
MD
NCAA  I
M
W
     14,732
        17,211
   
   
80%
           52,130
           52,130
McDaniel College
Westminster
MD
NCAA III 
M
W
               -  
                 -  
   
   
81%
           46,336
           46,336
Mount St Mary's University
Emmitsburg
MD
NCAA  I
M
W
        9,731
        11,303
                 527
                    22
80%
           43,250
           43,250
Notre Dame of Maryland University
Baltimore
MD
NCAA III 
W
  -    
                 -  
   
   
62%
           38,295
           38,295
Salisbury University
Salisbury
MD
NCAA III 
M
W
               -  
                 -  
   
   
78%
              7,408
           17,678
St Mary's College of Maryland
St. Mary's City
MD
NCAA III 
M
W
               -  
                 -  
                 570
                    26
79%
           12,116
           28,192
Stevenson University
Stevenson
MD
NCAA III 
M
W
               -  
                 -  
   
   
89%
           35,504
           35,504
Towson University
Towson
MD
NCAA  I
M
W
     16,242
        15,620
                 550
                    23
79%
              7,100
           22,152
U.S. Naval Academy
Annapolis
MD
NCAA  I
M
W
                 680
                    31
9%
 full 
 ride 
University of Maryland
College Park
MD
NCAA  I
M
W
     32,059
        34,199
                 700
                    32
51%
              9,000
           36,681
University of Maryland- Baltimore Cty
Baltimore
MD
NCAA  I
M
W
        5,568
          8,365
                 625
                    27
69%
              8,878
           25,068
Washington College
Chestertown
MD
NCAA III 
M
W
               -  
                 -  
   
   
80%
           48,678
           48,678
Bates College
Lewiston
ME
NCAA III 
M
W
               -  
                 -  
   
   
14%
           59,062
           59,062
Bowdoin College
Brunswick
ME
NCAA III 
M
W
               -  
                 -  
   
   
9%
           57,776
           57,776
Colby College
Waterville
ME
NCAA III 
M
W
               -  
                 -  
                 740
                    33
10%
           58,640
           58,640
Husson University
Bangor
ME
NCAA III 
M
W
               -  
                 -  
                 525
                    22
85%
           19,530
           19,530
Maine Maritime Academy
Castine
ME
NCAA III 
M
W
               -  
                 -  
                 545
                    22
52%
           11,250
           26,170
Saint Joseph's College of Maine
Standish
ME
NCAA III 
M
W
               -  
                 -  
                 546
                    22
87%
           39,986
           39,986
Thomas College
Waterville
ME
NCAA III 
M
W
               -  
                 -  
   
           28,110
           28,110
University of Maine at Farmington
Farmington
ME
NCAA III 
 
W
               -  
                 -  
   
   
95%
              8,640
           19,830
University of New England
Biddeford
ME
NCAA III 
M
W
               -  
                 -  
   
   
87%
           38,420
           38,420
University of Southern Maine
Portland
ME
NCAA III 
M
W
               -  
                 -  
                 520
                    23
88%
              8,064
           22,064
Colby-Sawyer College
New London
NH
NCAA III 
W
               -  
                 -  
   
   
91%
           45,454
           45,454
Dartmouth College
Hanover
NH
NCAA  I
M
W
               -  
                 -  
                 760
                    34
9%
           58,953
           58,953
Franklin Pierce University
Rindge
NH
NCAA II 
M
W
        6,118
          9,234
   
   
85%
           38,100
           38,100
Keene State College
Keene
NH
NCAA III 
M
W
               -  
                 -  
   
   
91%
           11,754
           22,110
New England College
Henniker
NH
NCAA III 
M
W
               -  
                 -  
   
   
96%
           39,390
           39,390
Plymouth State University
Plymouth
NH
NCAA III 
M
W
               -  
                 -  
   
   
89%
           11,870
           21,810
Rivier University
Nashua
NH
NCAA III 
M
W
               -  
                 -  
   
   
76%
           34,412
           34,412
Saint Anselm College
Manchester
NH
NCAA II 
M
W
        5,250
          7,891
                 600
                    28
76%
           42,550
           42,550
Southern New Hampshire Univ
Manchester
NH
NCAA II 
M
W
        7,637
          8,986
   
   
94%
           15,000
           15,000
University of New Hampshire
Durham
NH
NCAA  I
W
     18,688
        19,416
                 590
                    27
85%
           15,520
           33,760
Caldwell University
Caldwell
NJ
NCAA II 
M
W
     10,984
        10,547
                 505
                    20
92%
           34,900
           34,900
Centenary University
Hackettstown
NJ
NCAA III 
M
W
               -  
                 -  
                 490
                    19
93%
           33,550
           33,550
College of New Jersey
Ewing
NJ
NCAA III 
W
               -  
                 -  
                 620
                    27
51%
           13,603
           25,910
Drew University
Madison
NJ
NCAA III 
M
W
               -  
                 -  
   
   
73%
           41,820
           41,820
Fairleigh Dickinson Univ - Florham
Madison
NJ
NCAA III 
M
W
               -  
                 -  
   
   
86%
           32,000
           32,000
Fairleigh Dickinson University
Teaneck
NJ
NCAA  I
W
     20,543
        27,348
   
   
89%
           32,000
           32,000
Felician University
Rutherford
NJ
NCAA II 
M
W
        5,965
        10,244
                 485
                    19
94%
           33,200
           33,200
Georgian Court University
Lakewood
NJ
NCAA II 
M
W
        7,480
          8,885
                 519
                    20
81%
           32,852
           32,852
Kean University
Union
NJ
NCAA III 
M
W
               -  
                 -  
                 505
                    19
78%
           10,445
           17,621
Mercer County CC
West Windsor
NJ
NJCAA 
M
           733
          1,689
              4,728
              7,056
Monmouth University
West Long Branch
NJ
NCAA  I
M
W
     20,582
        20,287
                 560
                    24
79%
           40,968
           40,968
Montclair State University
Montclair
NJ
NCAA III 
M
W
               -  
                 -  
   
   
83%
           12,323
           20,443
New Jersey Institute of Technology
Newark
NJ
NCAA  I
M
     10,636
        21,398
                 665
                    28
66%
           14,790
           30,808
Ocean County College
Toms River
NJ
NJCAA 
M
W
               -  
                 -  
              5,790
              8,100
Princeton University
Princeton
NJ
NCAA  I
M
W
               -  
                 -  
                 770
                    34
6%
           56,010
           56,010
Ramapo College 
Mahwah
NJ
NCAA III 
W
               -  
                 -  
                 565
                    24
67%
           14,952
           24,694
Rider University (2023-24)
Lawrenceville
NJ
NCAA  I
W
     12,427
        13,000
                 555
                    23
76%
           35,000
           35,000
Rowan University
Glassboro
NJ
NCAA III 
W
               -  
                 -  
                 575
                    24
78%
           10,302
           19,334
Rutgers University
New Brunswick
NJ
NCAA  I
M
W
     22,851
        21,167
                 665
                    29
67%
           12,536
           29,737
Rutgers University-Camden
Camden
NJ
NCAA III 
W
               -  
                 -  
                 535
                    21
76%
           12,536
           29,178
Stevens Institute of Technology
Hoboken
NJ
NCAA III 
M
W
               -  
                 -  
                 725
                    33
53%
           54,780
           54,780
Stockton University
Galloway
NJ
NCAA III 
M
W
               -  
                 -  
                 547
                    24
77%
           12,490
           20,072
Sussex County CC
Newton
NJ
NJCAA 
M
 
           804
          1,439
              5,040
              6,720
Union County College
Cranford
NJ
NJCAA 
M
              80
          1,688
           10,562
           10,562
Adelphi University
Garden City
NY
NCAA II 
M
W
        9,687
        11,654
                 580
                    24
75%
           40,860
           40,860
Alfred State College of Technology
Alfred
NY
NCAA III 
M
               -  
                 -  
   
   
72%
              7,070
           14,150
Alfred University
Alfred
NY
NCAA III 
M
W
               -  
                 -  
                 545
                    24
64%
           32,664
           33,760
Alliance University
New York
NY
NCAA II 
W
     11,875
        13,710
                 478
                    19
97%
           26,000
           26,000
Bard College
Annandale
NY
NCAA III 
 
W
               -  
                 -  
   
   
57%
           57,498
           57,498
Barnard  (Columbia Univ)
New York
NY
NCAA  I
 
W
                 720
                    33
14%
           57,734
           57,734
Binghamton University
Vestal
NY
NCAA  I
M
W
     10,442
        13,839
                 695
                    31
43%
              7,070
           23,100
Buffalo State College
Buffalo
NY
NCAA III 
W
               -  
                 -  
                 475
   
80%
              7,070
           16,980
Canisius College
Buffalo
NY
NCAA  I
M
W
        9,649
        11,497
                 570
                    24
76%
           29,300
           29,300
Cazenovia College
Cazenovia
NY
NCAA III 
M
W
               -  
                 -  
                 496
                    19
72%
           36,026
           36,026
Clarkson University
Potsdam
NY
NCAA III 
M
W
               -  
                 -  
                 640
                    27
78%
           53,100
           53,100
Colgate University
Hamilton
NY
NCAA  I
M
W
     20,822
        20,600
                 700
                    32
27%
           61,594
           61,594
College of Mount Saint Vincent
Bronx
NY
NCAA III 
M
W
               -  
                 -  
                 495
                    20
93%
           39,500
           39,500
College of Saint Rose
Albany
NY
NCAA II 
M
W
        5,560
          6,945
   
   
82%
           34,144
           34,144
Columbia University 
New York
NY
NCAA  I
W
               -  
                 -  
                 770
                    34
7%
           60,514
           60,514
Cornell University
Ithaca
NY
NCAA  I
M
W
               -  
                 -  
                 755
                    34
11%
           60,286
           60,286
Daemen College
Amherst
NY
NCAA II 
W
        5,323
          5,434
   
   
62%
           30,590
           30,590
Dominican College 
Orangeburg
NY
NCAA II 
M
W
        7,280
          9,777
   
   
75%
           30,600
           30,600
D'Youville College
Buffalo
NY
NCAA II
M
W
               -  
                 -  
                 530
                    22
83%
           28,968
           28,968
Farmingdale State College
Farmingdale
NY
NCAA III 
M
W
               -  
                 -  
                 540
                    22
60%
              7,070
           16,980
Finger Lakes CC
Canandaigua
NY
NJCAA 
M
W
               -  
                 -  
              4,968
              5,956
Genesee Community College
Batavia
NY
NJCAA 
M
W
           422
              396
              4,750
              5,350
Hamilton College
Clinton
NY
NCAA III 
M
W
               -  
                 -  
                 730
                    33
18%
           59,380
           59,380
Hartwick College
Oneonta
NY
NCAA III 
M
W
               -  
                 -  
                 550
                    23
93%
           48,790
           48,790
Herkimer College
Herkimer
NY
NJCAA 
M
 
               -  
                 -  
              5,116
              8,000
Hilbert College
Hamburg
NY
NCAA III 
M
W
               -  
                 -  
   
   
92%
           24,435
           24,435
Hobart William Smith (Men's Team)
Geneva
NY
NCAA  I
M
               -  
                 -  
                 630
                    28
62%
           58,990
           58,990
Hobart William Smith (Women's Team)
Geneva
NY
NCAA III 
W
               -  
                 -  
                 630
                    28
62%
           58,990
           58,990
Hofstra University
Hempstead
NY
NCAA  I
M
W
     24,848
        25,423
   
   
69%
           48,315
           48,315
Hudson Valley CC
Troy
NY
NJCAA 
M
               -  
                 -  
              4,800
              9,600
Iona College
New Rochelle
NY
NCAA  I
M
W
     13,499
        13,050
                 545
                    24
86%
           40,628
           40,628
Ithaca College
Ithaca
NY
NCAA III 
M
W
               -  
                 -  
   
   
76%
           46,610
           46,610
Keuka College
Keuka Park
NY
NCAA III 
M
W
               -  
                 -  
   
   
91%
           33,682
           33,682
Le Moyne College
Syracuse
NY
NCAA II 
M
W
        9,628
        11,844
                 585
                    25
75%
           35,610
           35,610
Long Island University
Brooklyn
NY
NCAA  I
M
W
     19,761
        20,151
                 595
                    26
85%
           37,296
           37,296
Manhattan College
Riverdale
NY
NCAA  I
M
W
     16,751
        18,839
   
   
78%
           42,800
           42,800
Manhattanville College
Purchase
NY
NCAA III 
M
W
               -  
                 -  
   
   
90%
           38,880
           38,880
Marist College
Poughkeepsie
NY
NCAA  I
M
W
        7,578
        12,700
   
   
55%
           42,650
           42,650
Medaille College
Buffalo
NY
NCAA III 
M
W
               -  
                 -  
   
   
72%
           32,500
           32,500
Mercy College
Dobbs Ferry
NY
NCAA II 
M
W
        5,751
          7,465
                 505
                    22
82%
           19,920
           19,920
Mohawk Valley CC
Utica
NY
NJCAA 
M
 
               -  
                 -  
              4,594
              6,892
Molloy College
Rockville Centre
NY
NCAA II 
M
W
        6,022
          6,247
                 585
                    25
74%
           32,900
           32,900
Monroe Community College
Rochester
NY
NJCAA 
M
W
        1,513
          1,580
              4,706
              9,412
Mount Saint Mary College
Newburgh
NY
NCAA III 
M
W
               -  
                 -  
                 535
                    22
90%
           34,782
           34,782
Nassau Community College
Garden City
NY
NJCAA 
M
 
              18
                 -  
              5,800
           11,600
Nazareth College
Rochester
NY
NCAA III 
M
W
               -  
                 -  
   
   
76%
           35,890
           35,890
Niagara University
Niagara University
NY
NCAA  I
W
     14,895
        15,600
                 553
                    23
92%
           34,400
           34,400
North Country CC
Saranac Lake
NY
NJCAA 
W
               -  
                 -  
              5,280
           12,452
Onondaga Community College
Syracuse
NY
NJCAA 
M
W
                6
                48
              5,090
           10,180
Pace University
New York
NY
NCAA II 
M
W
        8,034
          8,063
                 565
                    25
83%
           46,978
           46,978
Rensselaer Polytechnic Institute
Troy
NY
NCAA III 
M
W
               -  
                 -  
                 730
                    32
57%
           57,100
           57,100
Roberts Wesleyan College
Rochester
NY
NCAA II 
M
W
        6,313
          5,546
                 570
                    24
76%
           33,130
           33,130
Rochester Institute of Technology
Rochester
NY
NCAA III  
M
W
               -  
                 -  
                 675
                    31
74%
           52,030
           52,030
Russell Sage College
Troy
NY
NCAA III 
M
W
               -  
                 -  
   
   
74%
           32,394
           32,394
Saint John Fisher College
Rochester
NY
NCAA III 
M
W
               -  
                 -  
                 585
                    25
68%
           35,352
           35,352
Saint Joseph's University - Long Island
Patchogue
NY
NCAA III 
M
W
               -  
                 -  
                 555
                    24
71%
           29,976
           29,976
Siena College
Loudonville
NY
NCAA  I
M
W
     14,878
        21,271
   
   
81%
           39,925
           39,925
Skidmore College
Saratoga Springs
NY
NCAA III 
M
W
               -  
                 -  
                 657
                    29
32%
           59,064
           59,064
St Bonaventure University
Saint Bonaventure
NY
NCAA  I
M
W
     11,528
        12,262
                 569
                    25
76%
           36,520
           36,520
St John's University
Queens
NY
NCAA  I
M
     22,324
        32,163
                 600
                    26
75%
           44,450
           44,450
St Lawrence University
Canton
NY
NCAA III 
M
W
               -  
                 -  
                 635
                    30
47%
           59,800
           59,800
St. Thomas Aquinas College
Sparkill
NY
NCAA II 
M
W
        8,138
          8,661
                 515
                    22
87%
           34,500
           34,500
Stony Brook University
Stony Brook
NY
NCAA  I
M
W
     16,783
        19,303
                 690
                    29
49%
              7,070
           24,990
SUNY at Fredonia
Fredonia
NY
NCAA III 
W
               -  
                 -  
                 550
                    23
72%
              7,070
           16,980
SUNY at New Paltz
New Paltz
NY
NCAA III 
M
W
                 585
                    27
62%
              7,070
           16,980
SUNY at Purchase College
Purchase
NY
NCAA III 
M
W
               -  
                 -  
                 580
                    27
74%
              7,070
           16,980
SUNY College at Brockport
Brockport
NY
NCAA III 
M
W
               -  
                 -  
                 545
                    23
58%
              7,070
           16,980
SUNY College at Canton
Canton
NY
NCAA III 
M
W
               -  
                 -  
                 515
                    20
83%
              7,070
           11,000
SUNY College at Cobleskill
Cobleskill
NY
NCAA III 
M
               -  
                 -  
                 495
                    21
80%
              7,070
           16,980
SUNY College at Cortland
Cortland
NY
NCAA III 
M
W
               -  
                 -  
                 580
                    24
52%
              7,070
           16,980
SUNY College at Delhi
Delhi
NY
NCAA III 
M
               -  
                 -  
   
   
65%
              7,070
           10,840
SUNY College at Geneseo
Geneseo
NY
NCAA III 
M
W
               -  
                 -  
                 615
                    27
61%
              7,070
           16,980
SUNY College at Old Westbury
Old Westbury
NY
NCAA III 
W
               -  
                 -  
                 505
   
53%
              7,070
           16,980
SUNY College at Oswego
Oswego
NY
NCAA III 
M
W
               -  
                 -  
                 550
                    23
69%
              7,070
           16,980
SUNY College at Plattsburgh
Plattsburgh
NY
NCAA III 
M
W
               -  
                 -  
                 535
                    22
61%
              7,070
           16,980
SUNY College at Potsdam
Potsdam
NY
NCAA III 
M
W
               -  
                 -  
   
   
72%
              7,070
           16,980
SUNY Maritime College
Throggs Neck
NY
NCAA III 
M
W
               -  
                 -  
                 580
                    24
73%
              7,070
           16,980
SUNY Morrisville 
Morrisville
NY
NCAA III 
M
W
               -  
                 -  
                 480
                    21
77%
              7,070
           16,980
SUNY Oneonta
Oneonta
NY
NCAA III 
M
W
               -  
                 -  
                 506
                    22
63%
              7,070
           16,980
SUNY Polytechnic Institute
Utica
NY
NCAA III 
M
W
               -  
                 -  
                 605
                    25
73%
              7,070
           17,830
Syracuse University
Syracuse
NY
NCAA  I
M
W
     30,436
        35,124
   
   
69%
           55,920
           55,920
Tompkins Cortland CC
Dryden
NY
NJCAA 
M
               -  
                 -  
              5,355
           11,010
U.S. Military Academy
West Point
NY
NCAA  I
M
W
                 670
                    31
9%
 Full 
 Ride 
Union College
Schenectady
NY
NCAA III 
M
W
               -  
                 -  
                 665
                    31
41%
           61,308
           61,308
University at Albany
Albany
NY
NCAA  I
M
W
     17,560
        16,603
                 585
                    25
57%
              7,070
           24,910
University of Rochester
Rochester
NY
NCAA III 
W
               -  
                 -  
                 735
                    32
35%
           58,276
           58,276
US Merchant Marine Academy
Kings Point
NY
NCAA III 
M
W
               -  
                 -  
                 655
                    27
24%
 No 
 Cost 
Utica College
Utica
NY
NCAA III 
M
W
               -  
                 -  
   
   
86%
           23,264
           23,264
Vassar College
Poughkeepsie
NY
NCAA III 
M
W
               -  
                 -  
                 725
                    33
25%
           61,940
           61,940
Wagner College
Staten Island
NY
NCAA  I
M
W
     17,144
        19,758
   
   
70%
           48,730
           48,730
Wells College
Aurora
NY
NCAA III 
M
W
               -  
                 -  
   
   
64%
           30,950
           30,950
Albright College
Reading
PA
NCAA III 
M
W
               -  
                 -  
   
   
82%
           26,490
           26,490
Allegheny College
Meadville
PA
NCAA III 
M
W
               -  
                 -  
                 615
                    27
73%
           51,910
           51,910
Alvernia University
Reading
PA
NCAA III 
M
W
               -  
                 -  
   
   
70%
           37,780
           37,780
Arcadia University
Glenside
PA
NCAA III 
M
W
               -  
                 -  
                 555
                    24
74%
           45,520
           45,520
Bloomsburg University 
Bloomsburg
PA
NCAA II 
W
        1,590
          1,626
   
   
89%
              7,716
           19,290
Bryn Athyn College 
Bryn Athyn
PA
NCAA III 
M
W
               -  
                 -  
                 519
                    22
78%
           24,408
           24,408
Bryn Mawr College
Bryn Mawr 
PA
NCAA III
W
   
   
38%
           55,025
           55,025
Bucknell University
Lewisburg
PA
NCAA  I
M
W
     18,128
        22,498
                 680
                    30
38%
           59,474
           59,474
Cabrini University
Radnor
PA
NCAA III 
M
W
               -  
                 -  
                 508
                    21
62%
           32,830
           32,830
Cairn University
Langhorne
PA
NCAA III 
M
W
               -  
                 -  
   
   
81%
           30,345
           30,345
Cedar Crest College
Allentown
PA
NCAA III 
W
  -    
                 -  
                 525
                    21
52%
           41,991
           41,991
Chatham University
Pittsburgh
PA
NCAA III 
M
W
               -  
                 -  
   
   
66%
           39,443
           39,443
Chestnut Hill College
Philadelphia
PA
NCAA II 
M
W
        3,747
          6,187
                 490
   
71%
           37,950
           37,950
Delaware Valley University
Doylestown
PA
NCAA III 
M
W
               -  
                 -  
                 520
                    22
92%
           38,780
           38,780
DeSales University
Center Valley
PA
NCAA III 
M
W
               -  
                 -  
                 555
                    25
82%
           39,500
           39,500
Dickinson College
Carlisle
PA
NCAA III 
M
W
               -  
                 -  
   
   
52%
           58,158
           58,158
Drexel University
Philadelphia
PA
NCAA  I
M
W
     19,042
        22,837
                 645
                    28
77%
           54,766
           54,766
Duquesne University
Pittsburgh
PA
NCAA  I
W
     22,382
        19,538
                 590
                    26
77%
           43,526
           43,526
East Stroudsburg University 
East Stroudsburg
PA
NCAA II 
W
        2,608
          2,922
                 495
                    20
91%
              8,288
           16,576
Eastern University
Saint Davids
PA
NCAA III 
M
W
               -  
                 -  
                 545
                    22
64%
           34,990
           34,990
Edinboro University 
Edinboro
PA
NCAA II 
W
        3,062
          3,413
                 525
                    21
85%
              7,716
           11,574
Elizabethtown College
Elizabethtown
PA
NCAA III 
M
W
               -  
                 -  
                 590
                    23
86%
           34,000
           34,000
Franklin & Marshall College
Lancaster
PA
NCAA III 
M
W
               -  
                 -  
   
   
37%
           63,216
           63,216
Gannon University
Erie
PA
NCAA II 
W
        8,925
          6,817
                 545
                    23
79%
           33,560
           33,560
Gettysburg College
Gettysburg
PA
NCAA III 
M
W
               -  
                 -  
   
   
48%
           59,960
           59,960
Grove City College
Grove City
PA
NCAA III
M
W
                 611
                    27
78%
           19,310
           19,310
Gwynedd Mercy University
Gwynedd Valley
PA
NCAA III 
M
W
               -  
                 -  
                 520
                    20
88%
           35,344
           35,344
Haverford College
Haverford
PA
NCAA III 
M
W
               -  
                 -  
                 730
                    34
18%
           60,442
           60,442
Holy Family University
Philadelphia
PA
NCAA II 
M
W
        7,028
          7,193
                 495
                    20
78%
           30,590
           30,590
Immaculata University
Immaculata
PA
NCAA III 
M
W
               -  
                 -  
                 530
                    20
82%
           26,900
           26,900
Indiana University of Pennsylvania
Indiana
PA
NCAA II 
W
        4,680
          4,164
                 505
                    21
93%
              9,570
           13,890
Juniata College
Huntingdon
PA
NCAA III 
M
W
               -  
                 -  
   
   
67%
           50,100
           50,100
Keystone College
La Plume
PA
NCAA III 
M
W
               -  
                 -  
                 510
                    24
79%
           14,800
           14,800
King's College
Wilkes-Barre
PA
NCAA III 
M
W
               -  
                 -  
   
   
87%
           38,822
           38,822
Kutztown University 
Kutztown
PA
NCAA II 
W
        1,708
          1,970
                 510
                    21
93%
              7,716
           11,574
La Roche College
Pittsburgh
PA
NCAA III 
M
W
               -  
                 -  
                 485
                    20
69%
           30,720
           30,720
La Salle University
Philadelphia
PA
NCAA  I
W
     10,247
        11,453
   
   
76%
           32,000
           32,000
Lafayette College
Easton
PA
NCAA  I
M
W
     20,385
        19,157
                 680
                    31
36%
           55,874
           55,874
Lancaster Bible College
Lancaster
PA
NCAA III 
W
               -  
                 -  
                 535
                    20
97%
           26,690
           26,690
Lebanon Valley College
Annville
PA
NCAA III 
M
W
               -  
                 -  
                 580
                    24
78%
           45,860
           45,860
Lehigh University
Bethlehem
PA
NCAA  I
M
W
     20,892
        21,531
                 695
                    31
50%
           56,980
           56,980
Lock Haven University
Lock Haven
PA
NCAA II 
W
        2,277
          2,442
                 510
   
93%
              7,716
           17,290
Lycoming College
Williamsport
PA
NCAA III 
M
W
               -  
                 -  
                 550
                    23
65%
           43,232
           43,232
Marywood University
Scranton
PA
NCAA III 
M
W
               -  
                 -  
                 535
                    24
82%
           35,534
           35,534
Mercyhurst University
Erie
PA
NCAA II 
M
W
     14,253
        15,271
   
   
88%
           39,750
           39,750
Messiah College
Mechanicsburg
PA
NCAA III 
M
W
               -  
                 -  
                 590
                    26
78%
           37,430
           37,430
Millersville University 
Millersville
PA
NCAA II 
W
        2,455
          2,447
                 545
   
85%
              9,570
           19,290
Misericordia University
Dallas
PA
NCAA III 
M
W
               -  
                 -  
   
   
83%
           34,100
           34,100
Moravian College
Bethlehem
PA
NCAA III 
M
W
               -  
                 -  
   
   
80%
           46,799
           46,799
Mount Aloysius College
Cresson
PA
NCAA III 
W
               -  
                 -  
   
   
95%
           23,590
           23,590
Muhlenberg College
Allentown
PA
NCAA III 
M
W
               -  
                 -  
                 620
                    29
62%
           55,095
           55,095
Neumann University
Aston
PA
NCAA III 
M
W
               -  
                 -  
                 485
                    19
80%
           32,760
           32,760
Pennsylvania College of Technology
Williamsport
PA
NCAA III 
M
               -  
                 -  
           15,120
           22,680
Pennsylvania State University
University Park
PA
NCAA  I
M
W
     27,079
        27,672
630
28
58%
           19,286
           38,651
Robert Morris University
Moon Township
PA
NCAA  I
M
W
     19,326
        20,513
                 555
                    26
86%
           31,450
           31,450
Rosemont College
Rosemont
PA
NCAA III 
M
 
               -  
                 -  
                 500
                    21
69%
           19,500
           19,500
Saint Francis University
Loretto
PA
NCAA  I
W
     15,493
        16,916
                 550
                    24
59%
           38,852
           38,852
Saint Joseph's University
Philadelphia
PA
NCAA  I
M
W
     14,923
        20,125
                 590
                    26
80%
           47,740
           47,740
Saint Vincent College
Latrobe
PA
NCAA III 
M
W
               -  
                 -  
                 535
                    23
72%
           37,684
           37,684
Seton Hill University
Greensburg
PA
NCAA II 
M
W
        9,358
          8,429
   
   
79%
           38,518
           38,518
Shippensburg University 
Shippensburg
PA
NCAA II 
W
        2,542
          2,653
                 520
                    19
94%
              9,570
           10,048
Slippery Rock University 
Slippery Rock
PA
NCAA II 
W
        2,698
          2,712
                 530
                    22
74%
              7,716
           11,574
Susquehanna University
Selinsgrove
PA
NCAA III 
M
W
               -  
                 -  
   
   
73%
           52,380
           52,380
Swarthmore College
Swarthmore
PA
NCAA III 
M
W
               -  
                 -  
                 748
                    33
9%
           55,856
           55,856
Temple University
Philadelphia
PA
NCAA  I
W
     28,376
        28,133
   
   
71%
           16,488
           29,712
Thiel College
Greenville
PA
NCAA III 
M
W
               -  
                 -  
                 515
                    20
84%
           32,640
           32,640
Thomas Jefferson University
Philadelphia
PA
NCAA II 
W
        9,654
        11,132
                 590
                    24
70%
           41,900
           41,900
University of Pennsylvania
Philadelphia
PA
NCAA  I
M
W
               -  
                 -  
                 775
                    34
9%
           54,652
           54,652
University of Pittsburgh
Pittsburgh
PA
NCAA  I
W
     29,681
        29,246
                 670
                    30
64%
           19,092
           34,124
University of Scranton
Scranton
PA
NCAA III 
M
W
               -  
                 -  
                 590
                    26
79%
           48,062
           48,062
Ursinus College
Collegeville
PA
NCAA III 
M
W
               -  
                 -  
                 615
                    28
80%
           56,600
           56,600
Villanova University
Villanova
PA
NCAA  I
M
W
     22,853
        19,304
                 710
                    32
31%
           58,290
           58,290
Washington & Jefferson College
Washington
PA
NCAA III 
M
W
               -  
                 -  
   
   
90%
           49,612
           49,612
Waynesburg University
Waynesburg
PA
NCAA III 
W
               -  
                 -  
                 535
                    22
90%
           26,380
           26,380
West Chester University 
West Chester
PA
NCAA II 
W
        2,581
          3,080
                 540
                    23
86%
              7,716
           19,290
Westminster College
New Wilmington
PA
NCAA III 
M
W
               -  
                 -  
   
   
77%
           37,630
           37,630
Widener University
Chester
PA
NCAA III 
M
W
               -  
                 -  
                 565
                    23
75%
           48,724
           48,724
Wilkes University
Wilkes-Barre
PA
NCAA III 
M
W
               -  
                 -  
                 565
                    23
92%
           37,994
           37,994
Williamson College of the Trades
Media
PA
NJCAA
M
   
   
30%
           28,180
           28,180
Wilson College
Chambersburg
PA
NCAA III 
W
               -  
                 -  
                 515
                    21
92%
           25,200
           25,200
York College Pennsylvania
York
PA
NCAA III 
M
W
               -  
                 -  
                 545
                    23
71%
           20,260
           20,260
Brown University
Providence
RI
NCAA  I
M
W
               -  
                 -  
                 760
                    34
8%
           60,944
           60,944
Bryant University
Smithfield
RI
NCAA  I
M
W
     15,220
        16,307
                 605
                    28
76%
           46,885
           46,885
Johnson & Wales University
Providence
RI
NCAA III 
M
W
               -  
                 -  
   
   
87%
           35,750
           35,750
Providence College
Providence
RI
NCAA  I
M
     27,340
        31,486
                 640
                    29
54%
           55,040
           55,040
Rhode Island College
Providence
RI
NCAA III 
W
               -  
                 -  
                 480
                    22
81%
              9,277
           24,475
Roger Williams University
Bristol
RI
NCAA III 
M
W
               -  
                 -  
   
   
86%
           39,264
           39,264
Salve Regina University
Newport
RI
NCAA III 
M
W
               -  
                 -  
   
   
75%
           43,500
           43,500
University of Rhode Island
Kingston
RI
NCAA  I
W
     21,467
        19,477
                 585
                    26
76%
           13,250
           31,272
Averett University
Danville
VA
NCAA III 
M
W
               -  
                 -  
                 485
                    18
69%
           36,900
           36,900
Bridgewater College
Bridgewater
VA
NCAA III 
M
W
               -  
                 -  
                 535
                    22
76%
           37,500
           37,500
Christopher Newport University
Newport News
VA
NCAA III 
M
W
               -  
                 -  
   
   
76%
              9,100
           21,566
College of William & Mary
Williamsburg
VA
NCAA  I
W
     16,833
        18,538
                 695
                    32
42%
           17,434
           40,089
Eastern Mennonite University
Harrisonburg
VA
NCAA III 
W
               -  
                 -  
                 550
                    26
72%
           39,620
           39,620
Ferrum College
Ferrum
VA
NCAA III 
M
W
               -  
                 -  
                 500
                    17
76%
           36,480
           36,480
George Mason University
Fairfax
VA
NCAA  I
W
     13,021
        16,206
                 595
                    27
89%
              9,510
           32,970
Hampden-Sydney College
Hampden-Sydney
VA
NCAA III 
M
               -  
  -    
                 560
                    24
47%
           47,014
           47,014
Hampton University
Hampton
VA
NCAA  I
M
     16,522
        18,755
   
   
36%
           26,198
           26,198
Hollins University
Roanoke
VA
NCAA III
W
                 555
                    25
81%
           39,360
           39,360
James Madison University
Harrisonburg
VA
NCAA  I
W
     18,232
        17,424
                 590
                    26
80%
              7,460
           23,800
Liberty University
Lynchburg
VA
NCAA  I
W
     23,912
        18,233
                 560
                    25
50%
           21,663
           21,663
Longwood University
Farmville
VA
NCAA  I
W
     14,564
        15,702
                 510
                    21
87%
              8,670
           20,250
Marymount University
Arlington
VA
NCAA III 
M
W
               -  
                 -  
                 525
                    24
85%
           34,400
           34,400
Old Dominion University
Norfolk
VA
NCAA  I
W
     22,646
        19,071
                 520
                    22
95%
              7,029
           26,664
Radford University
Radford
VA
NCAA  I
W
     11,680
        12,683
   
   
79%
              7,922
           19,557
Randolph College
Lynchburg
VA
NCAA III 
M
W
               -  
                 -  
                 515
                    21
90%
           26,250
           26,250
Randolph-Macon College
Ashland
VA
NCAA III 
M
W
               -  
                 -  
                 554
                    25
71%
           43,660
           43,660
Roanoke College
Salem
VA
NCAA III 
M
W
               -  
                 -  
                 560
                    25
78%
           46,510
           46,510
Shenandoah University
Winchester
VA
NCAA III 
M
W
               -  
                 -  
                 550
                    23
74%
           33,140
           33,140
Southern Virginia University
Buena Vista
VA
NCAA III 
M
W
               -  
                 -  
                 599
                    24
99%
           17,960
           17,960
Sweet Briar College
Sweet Briar 
VA
NCAA III
W
                 515
                    23
76%
           22,120
           22,120
University of Lynchburg
Lynchburg
VA
NCAA III 
M
W
               -  
                 -  
   
   
97%
           33,500
           33,500
University of Mary Washington
Fredericksburg
VA
NCAA III 
M
W
               -  
                 -  
                 570
                    27
75%
              8,678
           25,104
University of Richmond
Richmond
VA
NCAA  I
M
W
     28,945
        29,404
                 700
                    32
31%
           58,570
           58,570
University of Virginia
Charlottesville
VA
NCAA  I
M
W
     28,335
        26,371
                 715
                    32
23%
           16,010
           49,710
University of Virginia  - Wise
Wise
VA
NCAA II 
W
        5,044
          5,469
                 525
                    21
83%
              5,864
           24,679
Virginia Commonwealth University
Richmond
VA
NCAA  I
W
     18,376
        21,932
                 565
                    25
91%
           12,094
           32,742
Virginia Military Institute
Lexington
VA
NCAA  I
M
     12,204
          8,177
                 575
                    25
60%
              9,782
           38,436
Virginia State University
Petersburg
VA
NCAA II 
M
W
        4,379
          7,154
                 445
                    18
96%
              5,540
           16,542
Virginia Tech
Blacksburg
VA
NCAA  I
W
     22,578
        23,198
                 635
                    28
66%
           11,750
           30,829
Virginia Wesleyan College
Norfolk
VA
NCAA III 
M
W
               -  
                 -  
                 525
                    25
74%
           36,010
           36,010
Washington & Lee University
Lexington
VA
NCAA III 
M
W
               -  
                 -  
                 720
                    33
25%
           58,260
           58,260
Castleton University
Castleton
VT
NCAA III 
M
W
               -  
                 -  
                 515
                    19
88%
           11,832
           28,800
Middlebury College
Middlebury
VT
NCAA III 
M
W
               -  
                 -  
                 720
                    33
22%
           59,330
           59,330
Northern Vermont Univ - Lyndon
Lyndonville
VT
NCAA III 
M
W
               -  
                 -  
   
   
76%
           11,592
           25,680
Norwich University
Northfield
VT
NCAA III 
M
W
               -  
                 -  
   
   
74%
           41,624
           41,624
Saint Michael's College
Colchester
VT
NCAA II 
M
W
        4,008
          3,642
   
   
88%
           46,590
           46,590
University of Vermont
Burlington
VT
NCAA  I
M
W
     16,514
        19,803
                 620
                    29
71%
           16,392
           41,280
Lacrosse - Southern Schools 2022-23
Southern Schools with varsity
Lacrosse teams 2022-23
City / Main Campus
State
Division
Tea
ms
Avr Men's Scholarship
Avr Women's Scholarship
Avr SAT Math
Avr ACT Comp
Admission Rate
 In-State Tuition 
 Out of State Tuition 
Birmingham Southern College
Birmingham
AL
NCAA III 
M
W
               -  
                 -  
                 540
                    25
60%
           18,850
           18,850
Huntingdon College
Montgomery
AL
NCAA III 
M
W
               -  
                 -  
                 534
                    22
54%
           26,400
           26,400
University of Alabama in Huntsville
Huntsville
AL
NCAA II 
M
W
        7,384
          8,709
                 655
                    28
77%
              9,730
           22,126
University of Montevallo
Montevallo
AL
NCAA II 
M
W
        5,866
          9,144
                 553
                    23
61%
           12,090
           25,110
Hendrix College
Conway
AR
NCAA III 
M
W
               -  
                 -  
   
   
71%
           33,000
           33,000
Ave Maria University
Ave Maria
FL
NAIA  
W
        6,434
          4,484
                 555
                    25
92%
           23,521
           23,521
Embry-Riddle Aeronautical Univ
Daytona Beach
FL
NCAA II 
M
W
        9,670
        13,872
                 615
                    27
61%
           37,512
           37,512
Flagler College
Saint Augustine
FL
NCAA II 
M
W
        8,124
        13,232
                 550
                    22
56%
           20,540
           20,540
Florida Institute of Technology
Melbourne
FL
NCAA II 
M
W
     11,811
        12,408
                 620
                    27
70%
           42,346
           42,346
Florida Southern College
Lakeland
FL
NCAA II 
M
W
     11,400
        12,116
                 590
                    27
50%
           38,180
           38,180
Jacksonville University
Jacksonville
FL
NCAA  I
M
W
        9,667
        18,302
   
                    22
78%
           42,250
           42,250
Keiser University
Fort Lauderdale
FL
NAIA  
M
W
        8,469
        13,862
   
   
97%
           20,800
           20,800
Lynn University
Boca Raton
FL
NCAA II 
M
W
     10,840
        12,300
   
   
79%
           38,650
           38,650
Nova Southeastern University
Fort Lauderdale
FL
NCAA II 
M
W
     12,539
        15,330
                 555
                    24
76%
           33,510
           33,510
Palm Beach Atlantic University
West Palm Beach
FL
NCAA II 
M
W
        7,992
          9,486
                 540
                    24
92%
           33,538
           33,538
Rollins College
Winter Park
FL
NCAA II 
M
W
        9,018
        11,559
   
   
61%
           54,740
           54,740
Saint Leo University
Saint Leo
FL
NCAA II 
M
W
        8,679
        10,032
   
   
73%
           23,990
           23,990
St Thomas University
Miami Gardens
FL
NAIA  
W
        9,355
        11,009
                 490
                    19
60%
           31,800
           31,800
Stetson University
DeLand
FL
NCAA  I
W
     11,544
        19,075
   
   
81%
           50,440
           50,440
Univ of South Florida (2023-24)
Tampa
FL
NCAA  I
W
     16,974
        11,828
                 615
                    28
49%
              4,559
           15,473
University of Florida
Gainesville
FL
NCAA  I
W
     21,320
        24,950
                 690
                    31
31%
              6,380
           28,658
University of Tampa
Tampa
FL
NCAA II 
M
W
        7,809
          8,663
                 575
                    25
56%
           29,162
           29,162
Warner University
Lake Wales
FL
NAIA  
W
     10,023
        10,977
   
   
54%
           26,194
           26,194
Webber International University
Babson Park
FL
NAIA  
M
W
        8,358
          6,642
                 472
                    17
38%
           26,792
           26,792
Berry College
Mount Berry
GA
NCAA III 
M
W
               -  
                 -  
   
   
77%
           38,430
           38,430
Brenau University
Gainesville
GA
NAIA  
W
  -    
        11,699
                 500
                    20
92%
           31,000
           31,000
Emmanuel College
Franklin Springs
GA
NCAA II 
M
W
        5,723
          9,206
                 490
   
53%
           21,176
           21,176
Kennesaw State University
Kennesaw
GA
NCAA  I
W
     14,784
        15,264
                 550
                    22
83%
              4,450
           15,704
LaGrange College
Lagrange
GA
NCAA III 
M
 
               -  
                 -  
                 522
                    22
60%
           32,000
           32,000
Life University
Marietta
GA
NAIA  
M
W
        6,039
          4,968
                 485
                    20
97%
           12,420
           12,420
Mercer University
Macon
GA
NCAA  I
M
W
     21,592
        21,825
                 625
                    28
78%
           38,446
           38,446
Oglethorpe University
Atlanta
GA
NCAA III 
M
W
               -  
                 -  
                 580
                    25
67%
           42,474
           42,474
Piedmont College
Demorest
GA
NCAA III 
M
W
               -  
                 -  
                 525
                    22
70%
           28,120
           28,120
Point University
West Point
GA
NAIA  
M
W
        9,468
          9,691
                 490
                    19
35%
           20,700
           20,700
Reinhardt University
Waleska
GA
NAIA  
M
W
        9,565
          9,481
                 515
                    22
99%
           25,180
           25,180
Savannah College of Art & Design
Savannah
GA
NAIA  
M
W
     18,380
        13,887
   
   
78%
           38,340
           38,340
Shorter University
Rome
GA
NCAA II 
M
W
        6,889
        12,604
                 520
                    21
71%
           22,380
           22,380
Truett-McConnell College
Cleveland
GA
NAIA  
W
        7,316
          5,420
                 510
                    21
97%
           21,792
           21,792
Young Harris College
Young Harris
GA
NCAA II 
M
W
        7,977
        11,345
                 510
                    22
65%
           28,912
           28,912
Centenary College of Louisiana
Shreveport
LA
NCAA III 
M
               -  
                 -  
                 540
                    25
64%
           38,060
           38,060
Barton College
Wilson
NC
NCAA II 
M
W
        7,251
          8,703
                 510
                    20
42%
           33,430
           33,430
Belmont Abbey College
Belmont
NC
NCAA II 
M
W
        3,172
          3,577
                 535
                    22
80%
           18,500
           18,500
Brevard College
Brevard
NC
NCAA III 
M
W
               -  
                 -  
   
   
45%
           28,400
           28,400
Campbell University
Buies Creek
NC
NCAA  I
W
     19,023
        24,898
                 550
                    22
81%
           35,580
           35,580
Catawba College
Salisbury
NC
NCAA II 
M
W
        8,850
          9,615
                 520
                    20
52%
           32,380
           32,380
Chowan University
Murfreesboro
NC
NCAA II 
M
W
        5,713
          7,258
                 445
                    16
67%
           25,880
           25,880
Davidson College
Davidson
NC
NCAA  I
W
        8,843
        11,316
                 695
                    32
20%
           54,460
           54,460
Duke University
Durham
NC
NCAA  I
M
W
     32,384
        41,803
                 775
                    35
8%
           58,085
           58,085
East Carolina University
Greenville
NC
NCAA  I
W
     20,101
        16,574
                 545
                    22
88%
              4,452
           20,729
Elon University
Elon
NC
NCAA  I
W
     25,848
        22,253
                 610
                    28
72%
           38,218
           38,218
Gardner-Webb University
Boiling Springs
NC
NCAA  I
W
     14,181
        19,064
                 523
                    22
78%
           31,220
           31,220
Greensboro College
Greensboro
NC
NCAA III 
M
W
               -  
                 -  
                 505
                    19
78%
           18,960
           18,960
Guilford College
Greensboro
NC
NCAA III 
M
W
               -  
                 -  
                 520
                    21
78%
           40,400
           40,400
High Point University
High Point
NC
NCAA  I
M
W
     15,617
        22,678
                 575
                    25
77%
           34,628
           34,628
Lees-McRae College
Banner Elk
NC
NCAA II 
M
W
        6,995
          6,921
                 520
                    21
73%
           26,490
           26,490
Lenoir-Rhyne University
Hickory
NC
NCAA II 
M
W
        8,576
        12,547
   
   
77%
           41,500
           41,500
Mars Hill University
Mars Hill
NC
NCAA II 
M
W
        5,786
          6,934
   
   
67%
           35,655
           35,655
Meredith College
Raleigh
NC
NCAA III
W
                 539
                    22
72%
           41,104
           41,104
Methodist University
Fayetteville
NC
NCAA III 
M
W
               -  
                 -  
                 520
                    21
76%
           36,260
           36,260
Montreat College
Montreat
NC
NAIA  
M
W
     13,861
        10,815
                 505
                    21
71%
           29,212
           29,212
North Carolina Wesleyan College
Rocky Mount
NC
NCAA III 
 
W
               -  
                 -  
                 460
                    18
48%
           32,996
           32,996
Pfeiffer University
Misenheimer
NC
NCAA III 
M
W
               -  
                 -  
                 505
                    18
76%
           31,160
           31,160
Queens University of Charlotte
Charlotte
NC
NCAA  I
M
W
     13,554
        15,506
                 565
                    24
68%
           37,348
           37,348
St Andrews University
Laurinburg
NC
NAIA  
M
W
     12,348
        10,097
   
   
61%
           27,630
           27,630
UNC - Charlotte (2024-25)
Charlotte
NC
NCAA  I
W
     16,535
        17,737
                 595
                    25
80%
              3,812
           17,246
University of Mount Olive
Mount Olive
NC
NCAA II 
M
W
        5,785
          8,141
                 500
                    19
62%
           21,618
           21,618
University of North Carolina 
Chapel Hill
NC
NCAA  I
M
W
     19,890
        19,551
                 700
                    31
25%
              7,019
           34,882
Warren Wilson College
Swannanoa
NC
NCAA III 
M
W
               -  
                 -  
   
                    25
85%
           37,500
           37,500
William Peace University
Raleigh
NC
NCAA III 
M
W
               -  
                 -  
                 520
                    21
61%
           31,950
           31,950
Wingate University
Wingate
NC
NCAA II 
M
W
        7,653
        12,623
   
   
73%
           40,070
           40,070
Anderson University
Anderson
SC
NCAA II 
M
W
        7,579
        11,970
   
   
59%
           27,480
           27,480
Clemson University
Clemson
SC
NCAA  I
W
     37,113
        26,868
                 650
                    30
62%
           14,118
           37,110
Coastal Carolina University
Conway
SC
NCAA  I
W
     19,421
        19,106
                 545
                    22
70%
           11,460
           27,214
Coker College
Hartsville
SC
NCAA II 
M
W
        7,307
          8,719
                 500
                    19
93%
           30,864
           30,864
Converse College
Spartanburg
SC
NCAA II
W
                 550
                    19
82%
           19,500
           19,500
Erskine College
Due West
SC
NCAA II 
W
        3,957
          8,849
                 500
                    19
60%
           34,435
           34,435
Furman University
Greenville
SC
NCAA  I
 
W
     29,330
        32,893
                 660
                    31
65%
           52,992
           52,992
Lander University
Greenwood
SC
NCAA II 
M
W
        5,832
          7,156
                 495
                    19
57%
           10,700
           20,300
Limestone College
Gaffney
SC
NCAA II 
M
W
        6,419
          9,212
                 535
                    22
68%
           25,200
           25,200
Newberry College
Newberry
SC
NCAA II 
M
W
        5,058
          8,778
                 490
                    18
57%
           25,650
           25,650
North Greenville University
Tigerville
SC
NCAA II 
M
W
        6,131
          6,444
                 520
                    21
65%
           22,470
           22,470
Presbyterian College
Clinton
SC
NCAA  I
W
        8,830
        18,111
                 550
                    23
71%
           38,220
           38,220
Southern Wesleyan University
Central
SC
NCAA II 
 
W
        6,956
          8,615
                 585
                    21
56%
           25,748
           25,748
Winthrop University
Rock Hill
SC
NCAA  I
W
     13,661
        17,406
                 510
                    22
64%
           15,306
           29,636
Wofford College
Spartanburg
SC
NCAA  I
W
     27,557
        29,350
   
   
53%
           47,845
           47,845
Lee University
Cleveland
TN
NCAA II 
 
W
     10,746
        10,236
                 525
                    24
83%
           19,800
           19,800
Lincoln Memorial University
Harrogate
TN
NCAA II 
M
W
     10,556
        12,755
                 555
                    22
69%
           23,760
           23,760
Rhodes College
Memphis
TN
NCAA III 
M
W
               -  
                 -  
                 640
                    30
51%
           50,600
           50,600
Sewanee-The University of the South
Sewanee
TN
NCAA III 
M
W
               -  
                 -  
                 615
                    28
56%
           49,146
           49,146
Tennessee Wesleyan College
Athens
TN
NAIA  
M
W
     16,067
        14,339
                 480
                    22
61%
           25,340
           25,340
Tusculum College
Greeneville
TN
NCAA II 
M
W
        6,581
          7,640
                 505
                    21
67%
           25,860
           25,860
Vanderbilt University
Nashville
TN
NCAA  I
W
     48,778
        39,716
                 775
                    34
12%
           54,840
           54,840
East Texas Baptist University
Marshall
TX
NCAA III 
M
 
               -  
                 -  
   
   
92%
           26,700
           26,700
Southwestern University
Georgetown
TX
NCAA III 
M
W
               -  
                 -  
                 590
                    26
49%
           46,800
           46,800
Lacrosse - Western Schools 2022-23
Western Schools with varsity
Lacrosse teams 2022-23
City / Main Campus
State
Division
Tea
ms
Avr Men's Scholarship
Avr Women's Scholarship
Avr SAT Math
Avr ACT Comp
Admission Rate
 In-State Tuition 
 Out of State Tuition 
Arizona State University
Tempe
AZ
NCAA  I
W
     25,171
        19,937
                 610
                    25
88%
           10,710
           28,800
California Lutheran University
Thousand Oaks
CA
NCAA III 
W
               -  
                 -  
                 575
                    24
74%
           45,500
           45,500
Chapman University
Orange
CA
NCAA III 
W
               -  
                 -  
                 630
                    28
58%
           58,250
           58,250
Claremont McKenna (CMS)
Claremont
CA
NCAA III 
W
               -  
                 -  
                 720
                    33
13%
           57,876
           57,876
Concordia University-Irvine
Irvine
CA
NCAA II
M
W
        8,147
          7,805
                 555
                    23
78%
           37,990
           37,990
Dominican University of California
San Rafael
CA
NCAA II 
M
W
        7,385
          5,959
                 580
                    24
86%
           47,190
           47,190
Fullerton College
Fullerton
CA
CCCAA
W
               -  
                 -  
   
   
              1,104
              7,752
Harvey Mudd College (CMS)
Claremont
CA
NCAA III 
W
                 785
                    35
18%
           60,402
           60,402
Occidental College
Los Angeles
CA
NCAA III 
W
               -  
                 -  
                 680
                    31
41%
           57,830
           57,830
Pitzer College (Pomona-Pitzer)
Claremont
CA
NCAA III 
W
   
   
17%
           57,686
           57,686
Pomona College (Pomona - Pitzer)
Claremont
CA
NCAA III 
W
               -  
                 -  
   
   
9%
           56,284
           56,284
San Diego State University
San Diego
CA
NCAA  I
W
     20,835
        14,496
                 600
                    26
37%
              5,742
           17,622
Scripps College (CMS)
Claremont
CA
NCAA III 
W
                 700
                    31
35%
           58,224
           58,224
Stanford University
Palo Alto
CA
NCAA  I
W
     31,347
        30,370
                 760
                    33
5%
           55,473
           55,473
University of California-Berkeley
Berkeley
CA
NCAA  I
W
     13,577
        12,778
                 725
                    33
17%
           11,442
           41,196
University of California-Davis
Davis
CA
NCAA  I
W
     15,238
        13,544
                 660
                    29
46%
           11,442
           41,196
University of Redlands
Redlands
CA
NCAA III 
W
               -  
                 -  
                 560
                    22
69%
           53,716
           53,716
University of Southern California
Los Angeles
CA
NCAA  I
W
     32,872
        33,366
                 735
                    32
16%
           60,446
           60,446
Westcliff University
Irvine
CA
NAIA
M
W
     14,199
        13,437
72%
           16,500
           16,500
Whittier College
Whittier
CA
NCAA III 
W
               -  
                 -  
   
   
72%
           48,924
           48,924
Adams State University
Alamosa
CO
NCAA II 
M
 
        3,420
          4,304
                 490
                    20
99%
              5,976
           14,229
Colorado College
Colorado Springs
CO
NCAA III 
M
W
               -  
                 -  
   
   
14%
           61,596
           61,596
Colorado Mesa University
Grand Junction
CO
NCAA II 
M
W
        3,523
          4,607
   
   
75%
              8,020
           21,342
Colorado State University-Pueblo
Pueblo
CO
NCAA II 
M
W
        4,556
          6,312
                 500
                    21
94%
              6,539
           13,193
Fort Lewis College
Durango
CO
NCAA II 
W
        7,829
          6,161
                 525
                    19
92%
              7,056
           17,712
Regis University
Denver
CO
NCAA II 
W
     10,894
        14,082
                 550
                    25
78%
           39,260
           39,260
U.S. Air Force Academy
Colorado Springs
CO
NCAA  I
M
                 675
                    31
13%
 full 
 ride 
Univ of Colorado - Colorado Springs
Colorado Springs
CO
NCAA II 
 
W
        5,506
          6,760
   
   
90%
              7,296
           19,752
University of Colorado 
Boulder
CO
NCAA  I
W
     35,227
        28,939
                 620
                    28
84%
           10,728
           36,546
University of Denver
Denver
CO
NCAA  I
M
W
     30,325
        41,091
                 630
                    29
61%
           53,640
           53,640
College of Idaho
Caldwell
ID
NAIA  
M
        4,233
          5,498
                 575
                    24
48%
           33,000
           33,000
Corban University
Salem
OR
NAIA  
 
W
     16,560
        18,426
                 530
                    21
48%
           33,688
           33,688
Eastern Oregon University
La Grande
OR
NAIA  
W
        2,229
          2,278
   
   
94%
              7,830
           20,520
George Fox University
Newberg
OR
NCAA III 
W
               -  
                 -  
                 560
                    24
91%
           37,840
           37,840
Linfield College
McMinnville
OR
NCAA III 
W
               -  
                 -  
                 560
                    24
80%
           45,340
           45,340
Multnomah University
Portland
OR
NAIA  
M
W
     11,764
          7,606
   
   
59%
           28,160
           28,160
Pacific University
Forest Grove
OR
NCAA III 
W
               -  
                 -  
                 570
                    25
89%
           48,928
           48,928
University of Oregon
Eugene
OR
NCAA  I
W
     27,626
        25,283
                 590
                    26
84%
           11,974
           38,017
Willamette University
Salem
OR
NCAA III 
W
               -  
                 -  
   
   
80%
           43,500
           43,500
University of Utah
Salt Lake City
UT
NCAA  I
M
     19,867
        24,051
                 620
                    26
79%
              7,749
           27,201
Westminster College
Salt Lake City
UT
NCAA II 
M
W
        4,400
          5,867
                 575
                    25
87%
           38,680
           38,680
University of Puget Sound
Tacoma
WA
NCAA III 
W
               -  
                 -  
   
   
87%
           55,390
           55,390
Whitman College
Walla Walla
WA
NCAA III 
W
               -  
                 -  
                 665
                    31
54%
           55,560
           55,560
Whitworth University
Spokane
WA
NCAA III 
W
               -  
                 -  
                 580
                    25
91%
           46,350
           46,350
# of Schools with varsity Lacrosse teams by State 2022-23:
# of Schools with varsity Lacrosse
teams by State 2022-23
Total
NCAA I
NCAA II
NCAA III
NAIA
NJCAA
New York
              91
21
12
48
10
Pennsylvania
              81
14
16
50
1
Massachusetts
              47
8
3
36
Ohio
              36
7
8
19
2
Virginia
              33
13
2
18
North Carolina
              30
10
9
9
2
New Jersey
              24
6
3
11
 
4
Michigan
              22
4
4
6
8
Maryland
              21
7
1
8
5
Connecticut
              20
7
4
9
California
              19
5
2
10
1
1
Florida
              19
4
10
5
Illinois
              16
1
3
11
1
Georgia
              15
2
3
4
6
Indiana
              15
2
1
8
4
South Carolina
              15
6
9
Wisconsin
              13
1
12
Colorado
              10
3
6
1
Maine
              10
10
Missouri
              10
1
4
5
New Hampshire
              10
2
3
5
Iowa
                9
1
3
5
Kentucky
                8
2
1
3
2
Oregon
                8
1
4
3
Rhode Island
                8
4
4
District of Columbia
                7
4
1
2
Tennessee
                7
1
3
2
1
West Virginia
                7
6
1
Vermont
                6
1
1
4
Minnesota
                5
1
4
Alabama
                4
2
2
Delaware
                4
2
1
1
Kansas
                3
3
Washington
                3
3
Texas
                2
2
Utah
                2
1
1
Arizona
                1
1
Arkansas
                1
1
Idaho
                1
1
Louisiana
                1
1
Nebraska
                1
1
Alaska
               -  
Hawaii
               -  
Mississippi
               -  
Montana
               -  
Nevada
               -  
New Mexico
               -  
North Dakota
               -  
Oklahoma
               -  
South Dakota
               -  
Wyoming
               -  
Totals
645
 
141
121
311
49
23

Featured School of the Month: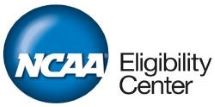 Statistics compiled & edited by Patrick O'Rourke CPA, Washington, DC
We value your input – feel free to contact us: